Plan an unforgettable wedding at Logomo!
Logomo has nine different venue options, which can all be tailored to suit your wedding vision.
When you hold a wedding at Logomo, you not only ensure a beautiful venue for the event, but you also benefit from the expertise and experience of our personnel. Our kitchen team will also assist you in planning and providing your wedding guests with an exquisite meal to suit the occasion.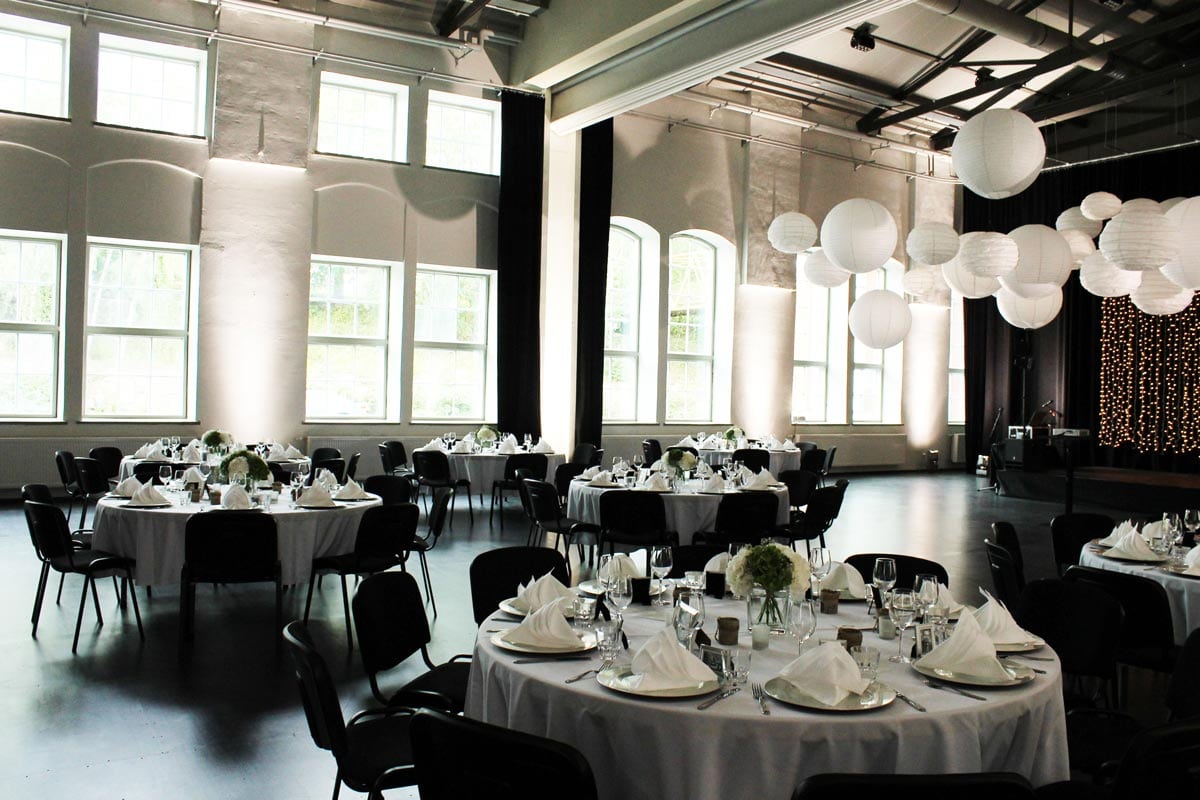 As the oldest part of Logomo, Logi Hall provides an exceptional backdrop for your special day. The hall combines the ambiance of an historical workshop with romantic arch windows and the latest technology.
Logi Hall as a wedding venue
Price includes (an example):
Use of space between 9am–2am
Long tables and chairs for 100 people. Tables come with black tablecloths.
Cleaning before and after the wedding
Coat check for the guests (unmanned)
Private entrance, foyer and toilet facilities
1 venue duty supervisor and 1 facilities attendant
Price:
€1990 (June – August)
€2100 (September – May)
Prices include VAT.
Logomo is a unique building complex filled with adaptable venue spaces to suit any occasion, including parties, weddings, corporate events, meetings, seminars, fairs and special holiday celebrations.
Contact us to find out which venue is best suited to your event.
Our personnel will be happy to help in any way to ensure that you have a successful event!
More information about available venues